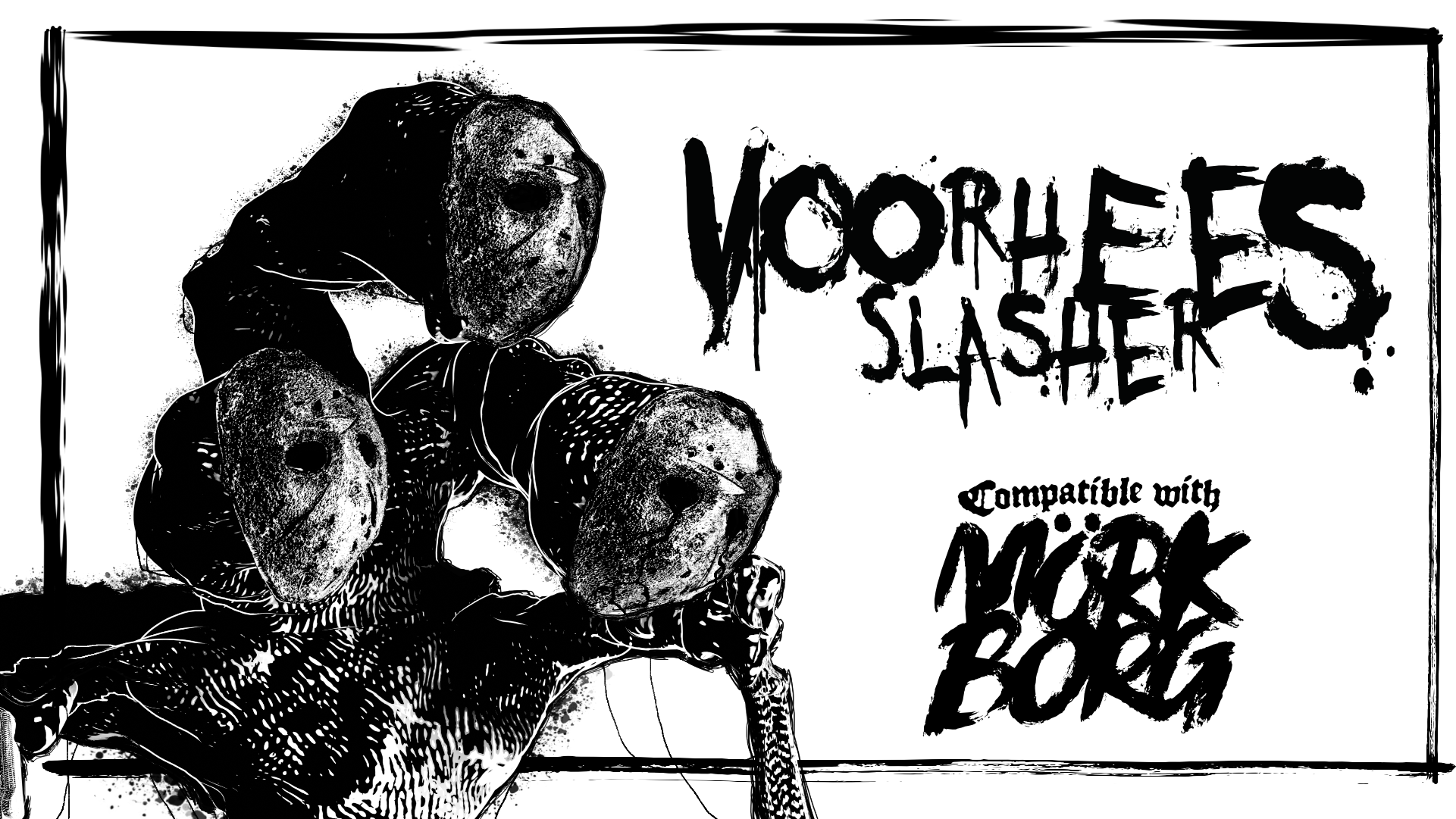 Voorhees Slasher
Comments
Log in with itch.io to leave a comment.
I don't think I've said it nearly enough: I fucking love your art
YES MORE BLOOD FOR THE BASILISK , MY PLAYERS WILL BLEED AND THEIR BLOOD WILL MAKE THE MOST WONDERFUL FOUNTAIN.
Thanks cool stuff
This design is Incredible~!
Thanks so much! I have a whole zine filled with monsters coming that will have 31 unique baddies in it. Many are already posted in a rough form across my social media. I will be compiling them and polishing up the monsters for the final PDF and a physical Print Zine that's coming to Kickstarter after I relaunch and finish the MB reference cards KS. Lots of new content on the way!